Faith & Practice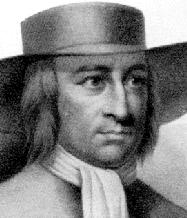 In a world of greed, endless hurry, and violence, there is a better way of life. This is made possible by Jesus Christ who shows us the infinite love and mercy of God, and who accompanies us day by day, helping us find goodness among the difficult choices that constantly confront us. You are invited to explore this kind of life among Friends. Friends have no creeds – no official words can substitute for a personal relationship with God through Jesus Christ. These unofficial statements give a general sense of Friend's faith.
We believe that true religion involves an immediate, inward, personal encounter with God – that this, rather than ritual and ceremony, is what we must experience to obtain salvation.
We believe that each individual has worth, dignity, freedom and responsibility before God.
We believe that worship is a personal, positive act of seeking, rather than a performance – that communion is an inner spiritual experience rather than an outward observance.
We believe that moral purity, integrity, honesty, simplicity and humility are essential to the Christian life.
We believe in Christian love and good will as a way of life which makes hatred and violence impossible.
We believe that Christ-like love and concern for suffering and unfortunate people must find expression in humanitarian service and social justice.
We believe in the continued revelation of the Holy Spirit of God, who grants us new openings, insights and revelations of spiritual truth.
Through these statements, we seek to emphasize the following values to lead us into the future:
Jesus Christ is present. Jesus Christ is actively present with us as Savior, Teacher, Lord, Healer, and Friend. Christ is immediately accessible to all who believe in Him. Those who take time to listen to Christ can hear His voice and follow Him, individually and collectively.
Scripture calls us to account and helps us know God's will. The Bible, as interpreted by the Holy Spirit, shows us what God requires of us and provides authoritative and unfailing spiritual guidance for our lives today.
God is the source of life, and all human life is sacred. All life has its origin in the creative work of God, and human life is to be regarded as a sacred gift from God. Because all persons have equal value and are created in the image of God, we must treat others with respect, dignity, regardless of human measures of merit or value.
The Holy Spirit transforms and empowers us. The Holy Spirit enlightens our paths and transforms our lives. As we yield our lives to God and become immersed in the life of the Spirit, things change. Despair gives way to hope, weakness gives way to empowerment. All things indeed become new.
We are called to be and to make followers of Christ. Christ through His Spirit transforms us to be more like Himself. He enables us to live lives of integrity and righteousness and calls us to bring others into this relationship. We listen to Christ, we obey Him, and we teach others how to do the same.
We are called to live out Christ's love. Jesus reveals the fullest measure of God's love by His example in His death on the cross. As we become more Christ-like, we hope to display this same quality of love corporately and individually to those around us.
We are called to be agents of God's peace and love to everyone. We are called to work for justice and to be agents of peace in a broken world. Whether situations of conflict and confusion be personal, national, or global – within the church or beyond it – we are called to be agents of the same healing and love we have received from God.
The Queries
The purpose of the Queries is to direct attention to the true source of spiritual strength, to promote individual faithfulness to Christ, and to keep the church in a healthy condition. They are of value in appraising the state of society and in helping each member to determine through self–examination whether he or she is living a consistent Christian life.
[accordions id="1337″]
Quaker S.P.I.C.E.
[accordions id="1335″]