Faith & Practice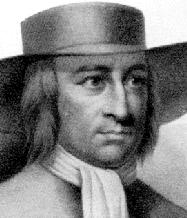 In a world of greed, endless hurry, and violence, there is a better way of life. This is made possible by Jesus Christ who shows us the infinite love and mercy of God, and who accompanies us day by day, helping us find goodness among the difficult choices that constantly confront us. You are invited to explore this kind of life among Friends. Friends have no creeds – no official words can substitute for a personal relationship with God through Jesus Christ. These unofficial statements give a general sense of Friend's faith.
We believe that true religion involves an immediate, inward, personal encounter with God – that this, rather than ritual and ceremony, is what we must experience to obtain salvation.
We believe that each individual has worth, dignity, freedom and responsibility before God.
We believe that worship is a personal, positive act of seeking, rather than a performance – that communion is an inner spiritual experience rather than an outward observance.
We believe that moral purity, integrity, honesty, simplicity and humility are essential to the Christian life.
We believe in Christian love and good will as a way of life which makes hatred and violence impossible.
We believe that Christ-like love and concern for suffering and unfortunate people must find expression in humanitarian service and social justice.
We believe in the continued revelation of the Holy Spirit of God, who grants us new openings, insights and revelations of spiritual truth.
Through these statements, we seek to emphasize the following values to lead us into the future:
Jesus Christ is present. Jesus Christ is actively present with us as Savior, Teacher, Lord, Healer, and Friend. Christ is immediately accessible to all who believe in Him. Those who take time to listen to Christ can hear His voice and follow Him, individually and collectively.
Scripture calls us to account and helps us know God's will. The Bible, as interpreted by the Holy Spirit, shows us what God requires of us and provides authoritative and unfailing spiritual guidance for our lives today.
God is the source of life, and all human life is sacred. All life has its origin in the creative work of God, and human life is to be regarded as a sacred gift from God. Because all persons have equal value and are created in the image of God, we must treat others with respect, dignity, regardless of human measures of merit or value.
The Holy Spirit transforms and empowers us. The Holy Spirit enlightens our paths and transforms our lives. As we yield our lives to God and become immersed in the life of the Spirit, things change. Despair gives way to hope, weakness gives way to empowerment. All things indeed become new.
We are called to be and to make followers of Christ. Christ through His Spirit transforms us to be more like Himself. He enables us to live lives of integrity and righteousness and calls us to bring others into this relationship. We listen to Christ, we obey Him, and we teach others how to do the same.
We are called to live out Christ's love. Jesus reveals the fullest measure of God's love by His example in His death on the cross. As we become more Christ-like, we hope to display this same quality of love corporately and individually to those around us.
We are called to be agents of God's peace and love to everyone. We are called to work for justice and to be agents of peace in a broken world. Whether situations of conflict and confusion be personal, national, or global – within the church or beyond it – we are called to be agents of the same healing and love we have received from God.
The Queries
The purpose of the Queries is to direct attention to the true source of spiritual strength, to promote individual faithfulness to Christ, and to keep the church in a healthy condition. They are of value in appraising the state of society and in helping each member to determine through self–examination whether he or she is living a consistent Christian life.
Do you strive for the constant realization of God's presence in your life? Are you sensitive and obedient to the leading of the Holy Spirit? Do you endeavor to advance your spiritual growth by the prayerful study of the Bible and other devotional literature?
Meetings for Worship and Business
Are all meetings for worship and for business duly held and are you regular and punctual in attending them? Do you come with heart and mind prepared for communion with God and fellowship with one another? Do you individually assume your rightful share in the responsibility of the work and worship of the meeting? Are your meetings for business times of spiritual concern and prayerful search for the way of truth?
Do you love one another as becomes the followers of Christ? Are you careful of the reputation of others? When differences arise, do you make earnest effort to end them speedily?
Do you observe simplicity and moderation in your manner of living? Do you give proper attention to the rules of health? Are you careful to avoid all the places of amusement that are inconsistent with Christian character? Do you practice total abstinence from tobacco, narcotics, and alcoholic beverages?
Do you consistently practice the Christian principles of love and goodwill toward all men? Do you work actively for peace and for the removal of the causes of war? Do you observe the testimony of Friends against military training and service? Do you endeavor to make clear to all whom you can influence, that war is inconsistent with the spirit and teaching of Jesus?
Are you concerned that our economic system shall so function as to sustain and enrich the life of all? Are you giving positive service to society in the promotion of peaceful methods of adjustment in all cases of social and industrial conflicts? Do you as workers, employers, producers, consumers, and investors endeavor to cultivate goodwill and mutual understanding in your economic relationships? Do you intelligently exercise all of your constitutional privileges and thus seek to promote Christian influence locally, nationally, and internationally?
Do you practice the daily reading of the scriptures in your families, giving time for reverent meditation? Do you make your home a place of hospitality, friendliness, peace, and Christian fellowship? Do you promote the moral and spiritual life of your children through careful supervision of their education, recreation, and friendships?
Do you seek the conversion and spiritual development of your young people? Do you endeavor to instruct them in the principles and practices of Friends? Do you strive to create a community life that will promote their mental and physical well–being?
Do you avoid such undue expansion of your business responsibilities as to endanger your personal integrity? Are you truthful and honest in your business transactions, punctual in fulfilling your promises, and prompt in the payment of your debts?
Do you make diligent effort to acquaint yourselves and those under your care with the spiritual needs of the world? Do you support by prayer and systematic giving those who are laboring to extend Christ's Kingdom? Do you use your spiritual gifts in serving humanity as God grants you light to see such service?
Attitudes in Race Relations
Does your attitude toward people of other races indicate your belief in their right to equal opportunity? Do you believe in the spiritual capacity of men of all races and do you recognize their equality in the sight of God? Are you aware of your responsibility as a Christian to help in the elimination of racial discrimination and prejudice?
Quaker S.P.I.C.E.
"For I have learned to be content whatever the circumstances. I know what it is to be in need, and I know what it is to have plenty. I have learned the secret of being content in any and every situation," Philippians 3:8
Quakers agree on the importance of living a simple life. Friends try to live lives in moderation in order to use their energies and resources toward constructive ends.
"Love your enemies, do good to those who hate you, bless those who curse you, pray for those who mistreat you. If someone slaps you on one cheek, turn to them the other also. If someone takes your coat, do not withhold your shirt from them." Luke 6:27-29
Quakers believe "there is that of God in everyone", therefore we should seek to love everyone, even our enemies. Quakers rarely participate in war.
"Simply let your 'Yes' be 'Yes,' and your 'No,' 'No'; anything beyond this comes from the evil one." Matthew 5:37
Quakers believe in a call to consistency between what a person professes and their actions. We strive to live out our faith through our practice.
"All the believers were together and had everything in common. They sold property and possessions to give to anyone who had need. Every day they continued to meet together in the temple courts. They broke bread in their homes and ate together with glad and sincere hearts." Acts 2:44-46
Quakers hold a strong connection to family and community. There is a conscience effort at work among Friends that seeks to foster a deeper, Christ-centered community among us, while inviting others throughout the world into that same spiritual and eternal fellowship.
"So the last will be first, and the first will be last." Matthew 20:16
Quakers believe that everyone is equal in the sight of God. We believe that the Inward Light of the Holy Spirit is at work in all people regardless of their race, gender, ethnicity, age, or social status. This is why Friends seek to help people who are not being treated fairly by others.